Business Review
USANA
Overall Rating:

Overall Rating

Type of Business:
Multi-Level Marketing
Skill Level Needed:
N/A
Income Potential:
N/A
Website:
https://usana.com
Recommended:
No
USANA MLM Review
USANA.com is from Dr. Myron Wentz and is an MLM or multi-level marketing business that is just this side of a pyramid scheme, according to the IRS.
So, is USANA a pyramid scheme?
That's what we're about to find out in this review.
There are so many complaints registered online about this business that there are even dedicated watchdog sites just for exposing their unsavory business practices.
Since USANA does offer nutritional and health aid products, it's just barely not a scam.
But I will say that they have been accused of being more interested in recruiting associates than selling the actual products.
And that's by government agencies.
Among the many issues with this business is the fact that the products USANA sells are at least several times higher priced than in retail stores.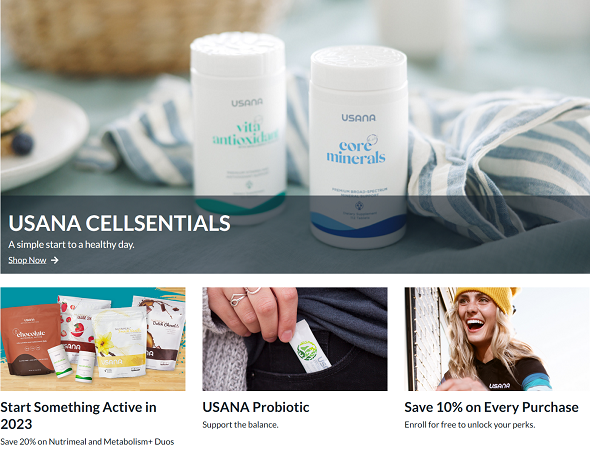 They make their associates waste at least $200 per month on the product.
This means the people above you who suckered you into this are saddling you with a bunch of products that are extremely difficult to sell to retail customers.
Our Top 5 Recommended Internet Businesses
And the people you manage to pester into it have to spend that much too so you can make something as well.
Sadly, the only ones who ever really make any money are the ones at the top in any MLM scheme, USANA is no exception.
DISCLAIMER:
This review has been fully researched with information, comments, and testimonials that are available on the internet to anyone in the public space.
Any conclusions drawn by myself or anyone else on the ScamXposer staff in these reviews are purely opinions.
Most people are wise to and burned out by these types of businesses, MLM.
So the only ones that may buy from you will be friends and family that may not be for long if you keep pestering them.
Having attended a USANA meeting once, I can tell you that it has the air of a cult-like atmosphere.
But it really is more of a sense of desperation on the part of those who were talked into it before you to get you excited enough to want to drink their kool-aid.
It was as weird as it was sad.
The animosity you experience when you turn them down is almost funny.
That is until you realize you should kind of feel sorry for them for not being smart enough to not get talked into it in the first place.
You might end up making a little money doing USANA… very little.
But you'll most likely end up with a small warehouse worth of multivitamins in your garage that you may or may not use.
You'll eventually end up trying to give away to the same people that may or may not want them that you tried to recruit.
I'm sure Dr. Wentz meant well when he created the product.
But it all went a different way by not selling it in stores and earning real credibility in the health product industry.
However, since he's at the top of this scheme making millions, I'm sure he could care less.
Most people will never make more than they spend on monthly product auto-ships and paid ad promotions with USANA.
Especially when you take into account that most people looking to start up in this or any MLM business will seek out a top sponsor to join rather than a beginner.
This phenomenon is called "Sponsor Shopping" and is actually the true #1 reason why people fail to make money in any MLM business.
Yes, even higher than finding good traffic and leads… substantially higher!
After all, those leads will also be taking a look at the top sponsor's funnels, and become their lead, as well as yours, and will end up joining them instead of you.
So, you spend your time and money getting leads to your USANA marketing funnel only for those same leads to simply leave you to become someone else's lead instead of them considering joining you.
No wonder so few are successful in this type of business.
We categorically do not recommend anyone participate in any kind of MLM business, including USANA.
This is not something we recommend you do in this instance either.
There will be no really good outcome for you in trying this very risky venture.
When even the IRS is wary, you have to wonder.
I'd love to call USANA.com a pyramid scheme, but I have to state instead that I cannot recommend this scam-like business.
Yeah, even though they have a mountain of complaints.
Thanks for reading our review.
By expert author David Harris.
Our Top 5 Recommended Internet Businesses
Tags
USANA
usana.com
Usana Health Sciences
Nutritionals
Dr. Myron Wentz
Health and Nutrition
MLM
Multi-Level Marketing
scam
pyramid scheme
Back To Business Reviews
3 Comments/Reviews