Business Review
Ipsos iSay
Overall Rating:

Overall Rating

Type of Business:
Paid Surveys
Skill Level Needed:
none
Income Potential:
$10+ per month
Website:
http://i-say.com
Recommended:
No
Ipsos iSay Review
Ipsos iSay found at ipsosisay.com, is a global market research company that was founded in 1975.
It is one of the largest and oldest companies of its type in the world.
If you were to sign up with Ipsos iSay, you would be one of the hundreds of thousands of iSay panel members with a chance to complete surveys and take or create polls.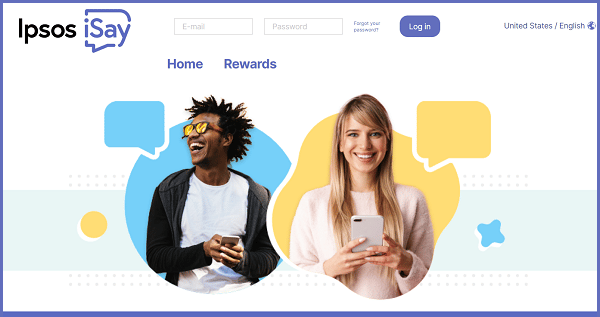 There really isn't much money to be made in any survey company and this is definitely no exception.
That is unless you were lucky enough to win a sweepstakes prize which is rarer than lips on a chicken.
So if you're looking for a larger source of income, you should be looking elsewhere.
Ipsos iSay does have a game some members think is fun, which is called Poll Predictor.
After you complete a survey, you get a chance to guess what percentage of Americans answered Yes to particular questions.
The closer you get to guessing the right answer, the more entries into sweepstakes you'll receive.
As far as the pay itself goes, you can choose to be paid in cash through Paypal, Amazon gift cards, or charge cards, or you can donate your points to charity.
You must make a minimum of 1,000 points with Ipsos iSay in order to get $10.00.
You can expect to get an average of one survey opportunity per week.
Not much of an opportunity, is it?
I couldn't find a whole lot of complaints about this other than that it's a complete waste of time because of the extremely low pay that this offers.
Ipsos iSay also has a loyalty program that gives you an additional 25 points (worth 25 cents) for every 5 surveys you respond to.
You also get 600 bonus points for completing your 250th survey.
But remember, that 600 bonus points equal $6.00.
And as you can see it would take a very long time to get to your 250th survey.
So again, it's free to sign up for Ipsos and become an iSay panelist.
Ipsos has been around for well over 30 years, is very large, and is a reputable company.
The upside is amongst survey companies, this particular one seems to be fun and interactive for many people who have become panel members.
The downside is Ipsos is not an avenue to make much money if that is what you are looking for.
I don't recommend many get paid to complete survey sites including Ipsos iSay.
Survey Club is a much better option…
You can check out Survey Club here:
http://www.SurveyClubCash.com
Thanks for reading our Ipsos iSay review.
by David Harris | Updated on March 17, 2022, at 10:14 AM CST:
Our Top 5 Recommended Internet Businesses
Tags
Ipsos
iSay
surveys
survey
market research
paid surveys
Isay
get paid to complete surveys
Back To Business Reviews
4 Comments/Reviews